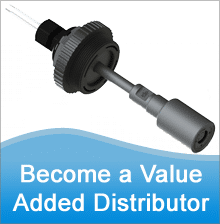 Doing Business
Prices
Prices are listed adjacent to the product's dimensional graphic. Prices are OEM net prices prevailing at the time of catalog preparation. The effective date is noted in the lower left hand corner of the price panel. Although price changes are infrequent, the do occur. We reserve the right to make such changes without notice. The price in effect at the time your order is shipped is the price you will be charged.
Requests for quotations involving quantities greater than those cataloged will be answered promptly. To avoid delay, be sure to send such requests on your Company's letter head.
Product Availability
Products are produced in production quantities. Our system monitors OEM sales and anticipates consumption levels. So we can usually ship from stock. Although we manufacture a majority of our product's constituent parts and have good control over the supply line, a rare "out of stock" situation could develop, delaying shipments several weeks. Uncommitted product inventories are subject to prior sale.
Shipments are made on Wednesdays.
Terms of Sale
Terms are net cash, FOB Paradise, CA. Credit is often arranged for qualified OEMs contemplating continuing purchases. See CREDIT POLICY, Interested OEMs should contact us with specific credit requirements and include credit bona fides, demonstrable ability to use the product and agreement to honor our payment terms as described under CREDIT TERMS.
Method of Shipment
Within the USA we ship via UPS prepaid and insured. Outside the USA, shipments are shipped via carrier of choice freight collect.
Shortages
Claims for shortages must be made within ten days of receipt of shipment.
Product Changes
The information in the catalog was current at the time it was prepared for publication. Improvements are made from time to time to increase the value of our products. In order to accommodate the work, we reserve the right to change specifications, design details and models without notice.
Product Samples
The best way to get acquainted with our products is to get a sample and try it out. If you are new to Compac or want to evaluate our product for a new application, don't hesitate to ask for a free sample.
Communication
Place Orders: Our order desk station operates between 8:00 and 12:00 AM pacific standard time.
Faxcat: Fax on demand catalog system operates 24 hours.
Internet: Order our most popular switches and switch sets. Get tech support, Request printed catalog.
Why So Many Invoices?
In many ways, Compac is organized like a fast food operation. Production and transaction processing occur in "real time". That is, as sales occur, connected events also happen at the same time. This makes our operations quick and efficient which is why we ship within a day or two at bargain prices.
Our TaskMaster system handles everything on "an eye for eye, tooth for a tooth" basis. For instance, each purchased items has its own invoice. So, if you buy purchased item has its own invoice. So, if you buy ten different part numbers, you'll get ten invoices, ten acknowledgements and ten packing lists. This may sound unusual but offers advantages when performing "real time" processing.
Here's some things you should know about our system: Product part numbers are poised in our database ready for the next "real time" sale. Logical quantity and packaging combinations are part of the data record so packaging instructions, insurance and shipping charges are accessible to the system's routines during the order booking episode. For example, a product may reside in the database in 50 or more combinations of quantity, shipping carton, number of cartons and carton weights. Add to this, value per carton, and the hundreds of combinations of shipping weights and zones and whether the shipment is ground or air. This all adds to the complexity of the iterations.
With the automatic "smart system" as our objective, processing data on an "eye for an eye, tooth for a tooth" basis has sever advantages. For instance, we automatically adjust inventory, update accounts receivable, prepare labels, and create the UPS shipping manifest as the sales event happens. This in turn, allows automation of related production, inspection and management functions which require "real time" data sources. Equally important, it simplifies the undoing of a transaction should become necessary.
Why Two Boxes?
Domestic shipping episodes are normally defined as single carton shipments. However, when content makes this impractical or when value generates a high insurance risk, the shipment may be divided and packaged in more than one carton.
System operations, damage susceptibility, value and count are factors governing the number of cartons used.
As previously mentioned, logical product sales are stored in our system as predefined potential shipping episodes. So when a particular order is entered into the system, everything about how it is to be packed and shipped is already known by the system. If multiple cartons are defined as the packing method for a particular product, that is how it will be packed.