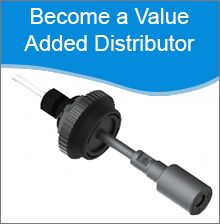 Quality Control
The System
In any discussion about quality, questions relating to ISO 9002 certification is likely to surface. So our comments are framed to assist those participating in the ISO program to understand our system of production. Although Compac is not a certified ISO operation, our system does control these functions and events:
Design Control
Material purchases
Material verification
Inspection and handling of reject material.
Manufacturing processes
Internal quality audits.
Corrective action for quality problems.
Compac manufactures only the products presented in its catalogs. We do not custom manufacturing. Work is performed at our Paradise, CA factory. We manufacture all of our plastic parts. Switches, stampings, extrusions and screw machine parts are purchased from domestic and foreign suppliers.
Compac's TaskMaster Operating System
Compac's operating system borrows from established practice. But it is also unique. We use a computer smart system to control the events of production. Our system does not permit work outside of preprogrammed manufacturing sequences and acceptance parameters. Specifically, pay can not be accrued, processes will not start and machinery will not run without the system's direction. Consequently, if work occurs, it occurs within the system's preprogrammed boundaries or not at all. Although boundaries for a given product can be modified, access is restricted to the highest levels of management. As histories develop, adjustments are made to solve unanticipated problems and otherwise optimize the design replication process. Its structure will accommodate special needs. For example, we can alter the level of scrutiny, expand or loosen control parameters or add destructive tests.Its programmed nature seeks to reward success.Conversely, problem production is automatically identified. And, inspection level or scrutiny is increased accordingly.
Employees are trained to operate equipment and system interfaces. However, preprogrammed code directs events and makes actual choices required to insure successful production results.
Hand written/typed documents and forms are not used. Rather, control entries are made to the system directly. Digital micrometers, digital weighing machines and the like output their results directly into the TaskMaster inspection station. Thus, the system incorporates a high degree of input objectivity. Although data covering spoilage, employee production efficiency, inventory, machinery and product performance are on line at all times, the system can not easily be subverted or capriciously manipulated.
Human work is programmed in 3.8 hour work chucks. Chunks are controlled by detailed system work plans. The small step or handling is described in detail along with the tools and equipment required to do the work. Each 3.8 hour chunk must successfully pass an acceptance audit prior to the issue of additional work. Our experience indicates replication benefits from the short work shift. And when problems do occur, the smaller shift size, smaller production log, and proscription of new work, forces immediate action to confront problems, implement corrective action and get the project back on course.
Volume users may request copies of inspection reports. However, we are not in position to provide specific procedures or manuals.
We herein CERTIFY, products of our manufacture conform to preprogrammed parameters established by us for the particular product.