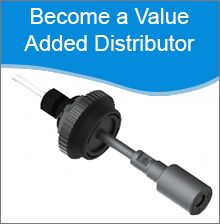 Return Policy
Caution
Installation should be preformed by qualified technicians. Don't "wing it". As pointed out in this catalog, successful use depends on "know how"… from selection to installation.
We Don't Know If It Will Do Your Job
Compac Engineering Inc. does not warrant or authorize the products described in this catalog for use as a critical component in systems which may affect life support or personnel safety without our written consent.
Before using our products, please review the reasons for your selection. If you are not certain your selection is technically justified, then don't use the product. Our products are designed and intended for use in OEM equipment projects in which suitability has been established by empirical testing. This is the purchaser's responsibility.
Use Recommendation
Compac Entineering Inc. is not in a position to recommend its products for any specific use.
Return Policy
Our products are manufactured under the highest standards possible for a product of this class. Materials are controlled to their source, designs are the mirror image of sophisticated tools and human assembly is directed and controlled by our panoptic computer "smart system". "It doesn't get much better than this". Nevertheless, anomalous production is possible. So we stand ready to supply prompt remedies when appropriate.
Our low prices may seductively tempt users into applications which demand performance beyond our product's capability. Resulting problems are clearly not a matter covered by material and workmanship warranty.
Please do not send "it" back to us without getting a return authorization number.
To get a number, write or FAX us stating specifically how the product fails to meet Compac's material and workmanship warranty. Keep in mind that the warranty excludes use. If the complaint has merit, we will issue a return identification number. At that time, return the item freight prepaid. Subsequent to its receipt, we will promptly review the claim's validity. If the claim is justified the item will be repaired or replaced at our option.
Avoid These No Win Situations
We do not accept the return of broken items. If received broken, contact your carrier for the remedy. If the item was broken during installation or use, you've got a problem. Do what's necessary to change the procedure causing the breakage.
We do not accept the return of products which have "welded", stuck closed contacts. Nor do we accept the return of switch products which have "stressed" stuck open contacts, unless they are DOB (dead out of the box) on arrival and otherwise in a new, uninstalled state.
Returned Goods
Returned goods will not be accepted for any reason after 30 days from the shipping date. Only passive products (items which do not contain magnets or switches) which are in new, unused condition, will be considered for credit.
Liability Insurance
Compac does not provide certificates of insurance to additionally insure its customer against liabilities associated with the use of its products.