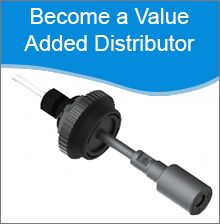 Privacy Notice
Our Commitment to Privacy
Compac Engineering Inc. is committed to the privacy of personal information that you entrust with us. This privacy policy will cover topics that pertain to the confidentiality of your information, including what type of information is gathered, how the information is used, and with whom the information is shared. To make this Privacy Policy easy to find, we make it available on our website, www.compac.com.
The Information We Collect
This Policy applies to all personal information collected or submitted to us through any means of communication. Personal information is personally identifiable information recorded in any form.
On some of our web pages, you will have the ability to order products, make requests, and register to receive materials. Also, when you visit our website(s) certain technical information may be collected to improve our website(s) and to make them more responsive to your needs and interests, including your computer's IP address, the type of browser that you use and the web pages or files that you access.
Compac Engineering Inc. may collect, from time to time, aggregate information about you which does not identify you specifically, and which is not, therefore, personal information.
On occasion, we may personalize and customize Web sites for certain visitors. If you visit one of these sites, you may find it customized with references to products and/or services that we believe may be of interest to you, based on your previous interactions with our customers and information you have provided to them. While you are visiting these Web sites, we may collect information about your visit. An invitation to visit one of these Web sites is usually presented as a personalized URL in an e-mail, a notice on a Web site registration page, a direct mail piece, or as a response to you logging on to a certain Web site.
If you choose to visit one of these Web sites, you are agreeing to let Compac Engineering Inc. collect information about your visits and also to its association with other information about you and your relationship with Compac Engineering Inc. or our customers. If you do not wish your information to be used in this way, do not accept the invitation to visit these sites.
How Compac Engineering Inc. obtains your consent to collect, use or disclose your personal information
You have the choice of whether or not give us your personal information. If you share your personal information, we will tell you why we are collecting it. Certain information is required, for example, to complete your order, to respond to your requests, or to enter a contest. Certain information, which may be requested for marketing purposes, may be identified as optional. By providing us your information, you agree to our using the personal information for completing orders, responding to your requests, marketing purposes, and entering contests.
How Compac Engineering Inc. limits the collection, use, and disclosure of your personal information
Compac Engineering Inc. will only collect information that is necessary for the purposes identified to you, subject to legal restrictions and upon reasonable notice to Compac Engineering Inc.. Information may be retained for audit or archival purposes.
Compac Engineering Inc. will only use your information for the purposes for which it was collected and will retain the information only as necessary. We will record any new purposes for which we have obtained your consent to use, retain or disclose information. We may also use your contact details, shipping address and credit card information, so that we may complete an order placed by you. If your personal information is shared with third parties, these third parties are bound by appropriate agreements with Compac Engineering Inc. to secure and protect the confidentiality of your personal information.
The accuracy of your personal information
Compac Engineering Inc. will amend its records to update your personal information, when appropriate. You may request access to the personal information we have on record to review and amend the information. In order to access your personal information, please contact us.
The security of your personal information
Compac Engineering Inc. will protect personal information by security safeguards appropriate to the sensitivity of the information. We also have organizational processes in place to limit access to your personal information to selected groups of individuals.
The availability of Compac Engineering Inc. privacy policy
This policy and any related information is available at all times on our website, www.compac.com under Privacy Notice, or on request.
Compac Engineering Inc. reserves the right to change the policies, terms, conditions, and notices contained on our website(s). You are responsible for regularly reviewing these policies, terms, conditions, and notices posted on our website(s). Your continued use of Compac Engineering Inc. website(s) constitutes your agreement to all such policies, terms, conditions, and notices.
Please note that Compac Engineering Inc. is not responsible for the content or privacy of other web sites to which our web sites may link.